We have long known that Social Media is a hotbed for theft of your images, and we have all gotten more careful — at least I hope so — about making sure our metadata has all our copyright information in it and registering our photographs with the Copyright Office (see my blog on © Is for Copyright). We should be somewhat OK and protected, right?
Not so! A recent study by IPTC came out in March of 2013 showing otherwise.
IPT-what? One of the sections we fill out in our copyright templates or presets is labeled IPTC. IPTC stands for International Press Communications Council, and it is this council that did a study on social media.
I had noticed, for example, that when I right-clicked on my images posted on Facebook, the metadata was not showing up, and yet, I know I did not strip it when I exported the file for the Internet.
Hmmm! NOT good. So I did some research and found the IPTC report that everyone should read. The only Social Media sites that respect metadata are Google+ and to a slightly lesser degree, Dropbox.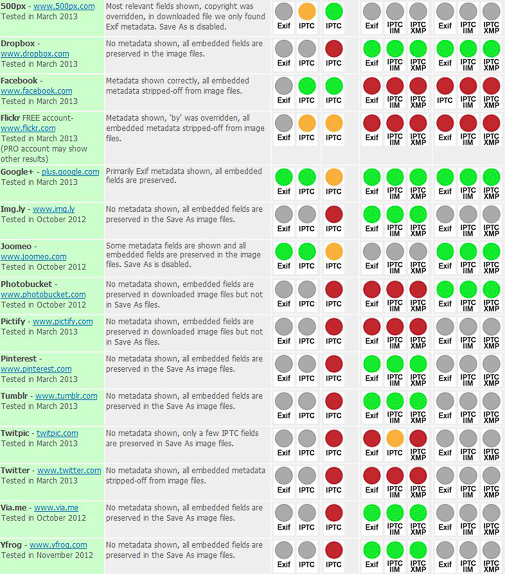 Click here for the original, full-size image.
So, what to do? … Continue reading →