Same Place – Different View
I have done a lot of catching up.  Our travel schedule is so busy, that I often get behind on desk work.  Yes, we'd rather be outside photographing, but there are practicalities to running a business!
The Savannah & Her Lowcountry students' gallery is now posted.
We visit many locations, some well known, others a bit off the beaten track. One of the locations is a famous cemetery.  Everyone loves to photograph there. Sometimes wrought iron catches people's eyes; at other times, it may be the flowers or the river.
This year, people seemed really drawn to the statuary.  I don't think anyone was more than 30 feet from one another when they all made these photos.
David liked the unexpected necklace adorning this young lady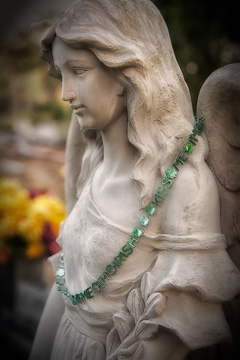 Jeana found this little angel and turned it into a gentle black-and-white image..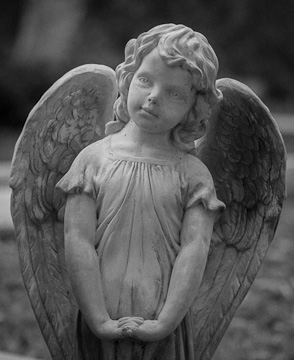 Lamar wanted to give a heavenly look to his statues and picked this angel playing the lyre.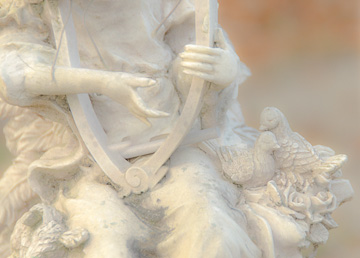 Marcia looked for the light to catch the statue just right with the flower adding one spot of color.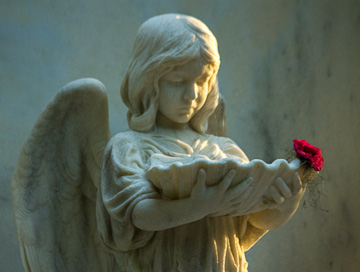 While we were in Savannah, it rained. Lots of rain. That never daunts us, and in one or two blocks, our participants celebrated it in different ways.
Jim caught the splash of rain, dramatically backlit by the sun..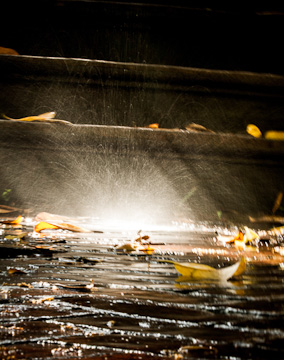 Kirsten found some marvelous textures, making an effective abstract.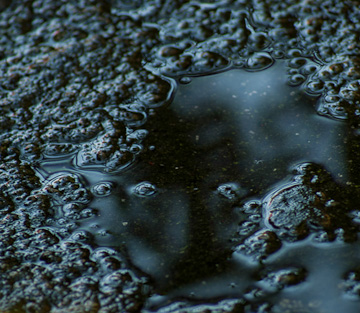 Becky worked hard to get some building detail in a small puddle.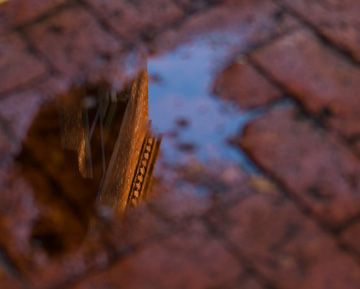 We encourage people to spread out and find their own subjects and their own way of interpreting them. Another case of Same Place – Different View!
If you enjoy our blog(s) …
Please SUBSCRIBE. It's easy to do by clicking on the appropriate link at the top of the right column.
Comments on the blog are always encouraged and welcome.
We also hope you will LIKE this and SHARE this blog with those interested in photography by clicking on the buttons below. We also hope you will check out these links: