This was supposed to be a day-by-day blog, but because of the sand/dust storm, and because of the very sketchy Internet and nearly-zilch cell service in Death Valley, we were out of touch with the outside world for several days. Just pretend this blog is actually from today!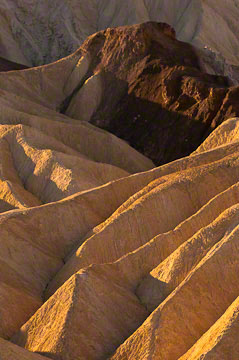 Another early morning, albeit not desperately so. Zabriskie Point was today's destination.
Most people come for the sunrise, then leave! I think I mentioned that in one of my scouting blogs from here.
The sun rises, and then for us, the wonderful shadows start to happen. We always challenge our participants to not make just another pretty snapshot for Great Aunt Minnie. Some of you already know Great Aunt Minnie. She is very supportive and is thrilled with any photograph you take.
Arnie and I, being long-time working pros, have seen a lot of images, and while really enjoying many of them, we want to be inspired by them, not copy them.
And so, we always strive to make ours different from Continue reading →